New Technique Facilitates Isolation and Sorting of Semiconducting Single-Walled Carbon Nanotubes
Researchers face ongoing challenges in the manufacture of uncontaminated, thinner, and longer carbon nanotubes and then isolating them successfully. A new technology has been developed, enhancing possibilities in the development of carbon nanotubes.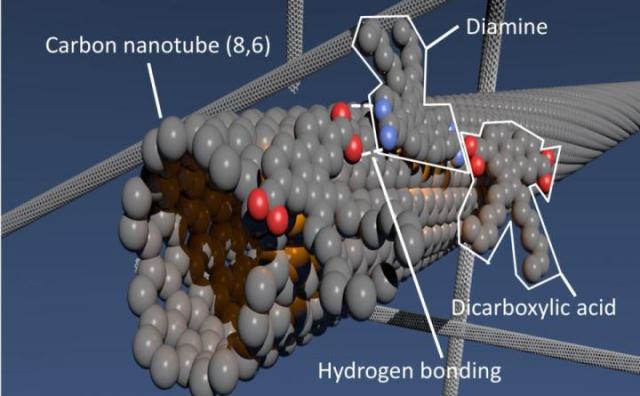 Scientific Reports, an online journal, recently published an article outlining a new method for obtaining single-walled carbon nanotubes that are of high-quality. This method was developed by researchers from Kyushu Universitys Department of Applied Chemistry. An outer stimulus is used to obtain longer and purer carbon nanotubes without causing any damage to them, enabling researchers to use the new technology to classify nanotubes based on their length and structure
Aggressive methods used to sort or isolate nanotubes initially led to contamination of the nanotubes, which could not be removed easily. The earlier approaches could have also negatively impacted the functionality of the nanotubes and even damaged them.
Our approach involves introducing supramolecular hydrogen-bonding polymers, followed by simply shaking the mixture and changing the polarity of the solvent, rather than applying potentially destructive sonication or chemical modification. In this way, we can obtain single-walled carbon nanotubes over two microns long that do a fine job maintaining structural integrity.

Naotoshi Nakashima, Co-Author, Kyushu University



The application of this method is enhanced by the selectivity and mildness of the hydrogen-bonding polymers, comprising fluorene moieties that help to recognize and bind single-walled carbon nanotubes。 The fluorene moieties enable the nanotubes with small diameters to be sorted, this is useful as the small-diameter nanotubes are beneficial for optoelectronic devices, like sensors and thin-film transistors。
The nanotubes we can obtain using this method can be expected to have superior characteristics to those isolated by previous procedures. For example, by limiting contamination, their electrical and mechanical properties can be optimized. And by being able to sort nanotubes by length or chirality, we can more precisely customize those used for a particular application.

Fumiyuki Toshimitsu Co-Author